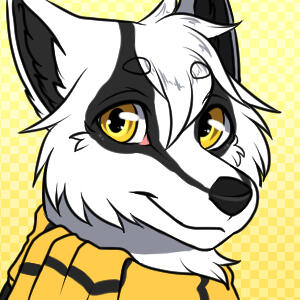 Carr's Corner
---
Carr | 23 | she/they | Poland
I'm a freelance illustrator with graphics design certificate and a Bachelor of Art. I specialise in drawing anthropomorphic and humanoid characters, but still try to expand my horizons and push myself out of my comfort zone. I've been drawing since I was able to hold crayons, but I took it more seriously in 2009.
My tools are Wacom One, iPad Pro 10,5 and Clip Studio Paint.
Thank you for stopping by!
---
Commissions status: OPEN
Portfolio
Click on images for full size
Terms of Service
Last update: 4-07-2020

I reserve the rights to change my Terms of Service anytime depending on occured situations

By commissioning me you accept my Terms of Service and everything included in it. It is your responsibility to read this page thoroughly and follow it.
---
Contact:
• You can contact me through any of my social media listed in Contact page or through my e-mail:
[email protected]
• I work through notes or e-mail only. I will not discuss commission with you over Skype, Messenger, Discord, etc.
---
Payment:
• I take payments through PayPal (USD).
• Payment must be sent before I start your commission.
• I can accept payment plans only for commissions above $100.
• If for some reason PayPal holds the money you have sent, the commission will not be started until the money is received.
---
Artwork specifications:
My default canvas size is A4 (210 x 297mm), 300 DPI for illustrations. Simplier commission options will be drawn on smaller canvas, but I never go down below A6 format (148 x 105mm).
Exceptions: badges, icons, which are solely for online use.
---
Commission Process:
• Before commissioning me, please make sure you know how my style looks like and what you might expect.
• To commission me, send me a message with necessary information about what you would like to get.
• Please provide as much details about your commission as possible to avoid misunderstandings.
• I work with visual references only. If it is necessary, you can include photos with your inquiry.
• If you send me a traditional reference, make sure to include a digital color palette I could pick colors from.
• After you have sent me a note with references and information about your character(s), I will accept or decline. If I accept your order, I will ask you for payment.
• I reserve the right to cancel your commission inquiry if I am not comfortable working with you, your idea or character.
• If your character is really detailed (e.x. has got more than three tails, more than one pair of wings, a really detailed clothing/armor/weapon, etc.), there will be an extra charge.
• I will begin working on your commission after receiving the payment.
• You can always ask for sketch confirmation before I start inking it. Bigger pictures (starting from halfbodies, YCHs) will automatically have the sketch confirmation process.
• I will provide the sketch for revision within 1-2 weeks after receiving the payment.
• There can be 2 sketch revisions. After that there will be an extra charge.
• You can contact me at any time to change details about your commission before I have started or during the sketch confirmation. If I have already finished lining the artwork then it's too late, unless the changes are really small and don't require me to fix 50% of the linework.
• My turnaround time is 2 weeks to 2 months, depending on where you are on my queue, how big your commission is and how much time I have to draw. Please, be patient. Rushing only slows me down.
• There is no slots limitation, unless stated otherwise.
• After finishing your commission, you will receive both watermarked and unwatermarked version of the artwork.
• I do not accept deadlines. If you want to get the picture faster or on a desired deadline, there might be an extra charge (e.x. less than 2 weeks = +50%).

• If you are asking for a NSFW piece, I might require an ID photo/scan if you don't have your age listed on your page or if it is doubtful to guess your age. I don't work with minors and will immediately decline your inquiry.
---
Content:
Yes:
Any gender and couples, anthro/furry, animals, ponies, humanoid characters, kemonomimi, Sonic FCs, any original species created by community members, artistic nudity, detailed backgrounds.

No:
Fetish content, muscles/bara, mecha, pictures offending religion, race, other people, their sexuality, etc.
---
Refunds:
Please know before you commisison me that I do not give refunds after the payment has been sent and commission has been started, unless it is because I cannot complete the commission on my terms.
Partial refund will be settled depending on how much of the artwork has been finished already.
If we haven't talked through the sketch confirmation process yet, you can ask for a refund at that time.
---
Copyright:
• I have the right to upload your commissioned artwork on my social media and online galleries, unless you state otherwise.
• I have the right to put your commissioned artwork on my portfolio, both online and physical.
• I have the right to resell (YCH) or make personal use of declined commission sketches.
• I retain full rights to my artwork.

• My artwork is not for commercial use. You CANNOT profit from it.
• The artwork made for you is for your personal use only.
• You have the right to repost the watermarked image(s) I made for you on your social media or galleries if you credit me in the description.
• You have the right to use the commissioned artwork as your profile photo, banner, background, or somewhere on your pages as long as there is a credit included.
• You have the right to crop the commissioned artwork as you please (e.x. for avatar/banner purposes) or add text to it. You can also ask me to do it for you with no/small fee.
• You are allowed to make non-commercial prints from the commissioned artwork and you don't need my permission to do that.
Pricelist
Last update: 4-07-2020
Commissions status: OPEN
Click on images to see full size
---
---
---
---
---
---
---
---
---
---
Additional character - 100% of the regular price (unless stated otherwise)
Detailed background - starts at $15
Additional elements like guitar, umbrella etc. - starts at $2
Vehicles - starts at $10
NSFW fee - $15
Contact
You can contact me through any of my sites or via e-mail.

To commission me, message me with following informations:
• Type of commission
• Character reference(s)
• Idea for the piece (if you have any)
• Any details you find necessary for me to know
---